Galway Bloodstock was established by me, Cormac Breathnach (pronounced Brannock) in July 20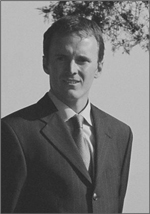 07. I was born and raised in Galway, Ireland and moved to Kentucky in 1996. Having grown up with horses and having been a racing fan since age 2, I had always wanted to spend time in the horse capital of the world, so after graduating from college I moved to Lexington to attend graduate school at the University of Kentucky. Combining my academic training with my passion for horses, I enrolled to earn my PhD in Veterinary Science at the world-renowned Gluck Equine Research Center. Upon completion of my degree in 2001, I spent 2 years in post-doctoral research at the University of Wisconsin in Madison before returning to take a position as Paul Mellon Postdoctoral Scholar at the Gluck Equine Research Center. I continued my research there for three and a half years, until the summer of 2007.
While in research I spent every spare moment immersed in the racing and breeding industry in Kentucky. Eventually, after 11 years working to improve horse defenses to equine herpesvirus, influenza and rhodococcus, the time was right to pursue my career in the bloodstock industry. My academic training provides me with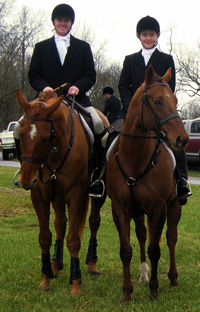 a strong background in areas such as genetics and pedigree analysis, vaccination and foal health etc. It also allowed me to develop a wealth of contacts in the veterinary research and veterinary medical communities.
I have developed an eye for the horse and a knowledge of the industry the best way I knew how: by never missing a chance to learn something from qualified and experienced mentors. Apart from having been around horses much of my life, I have trained under some of the best and most respected judges of thoroughbred racehorses in the world.
When not working with horses I find another way to be around them. My wife Catherine and I are both avid horsemen, and we whip-in to Ms. Lilla Mason, Huntsman of the Iroquois foxhounds near Lexington. To Catherine and me, horses are more than sporting companions, they are a way of life.