Effective marketing of your farm, services or horses is vital to your business success. Galway Bloodstock LLC can offer you a significant advantage over many competitors:
an eye for the horse.
Few other providers can offer you a critical eye for conformation of the thoroughbred horse to allow for accurate photography and presentation. Further, my understanding of the bloodstock industry allows me to know what people want. Whether you need help designing and producing a website, a logo, or a simple flyer, Galway Bloodstock LLC is ready.
Web Design
A website is far and away the most effective tool to increase the visibility of your horses or your business. Galway Bloodstock LLC can design a website to fit your needs, register the domain (website) name, and arrange for web hosting with a third party provider. Websites designed by Galway Bloodstock LLC include this one, as well as:
You, the client, can have as much (or as little) input into the design of the website as you choose.
Logo Design
An elegant logo has many purposes. Most importantly, it provides brand recognition; becoming instantly associated with your valuable product. It can also be placed on business cards, caps, T-shirts, stationery etc. Galway Bloodstock, LLC can design a logo around something of your choice, such as your favourite horse, a landmark on your farm, even your name or your place of birth. It's up to you.
The logos shown below were recently designed by Galway Bloodstock LLC for the Hound Welfare Fund; a 501(c)(3) non-profit foundation established to provide a happy retirement for hunting hounds.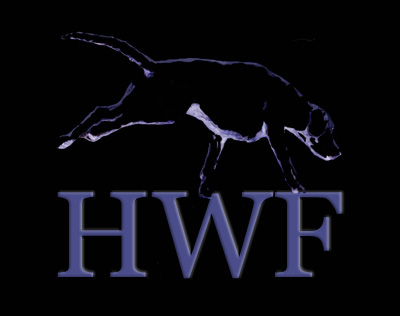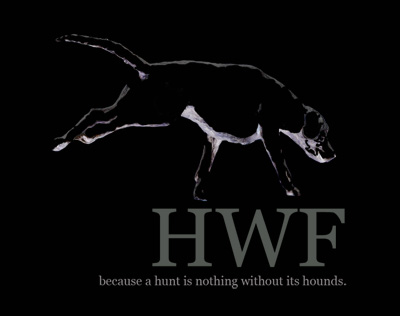 Below is Galway Bloodstock's own logo as it appears on a business card: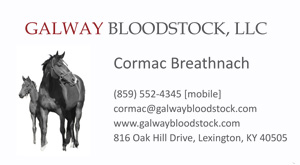 Print Media
It can be difficult to find the right horse to buy, but even more difficult to find an eager buyer for your horse. Galway Bloodstock LLC can offer you a service of targeted marketing. Combining my knowledge of the industry, eye for the horse, photographic and graphic design skills, I can effectively market your farm, services, or horses for sale in leaflet, postcard or brochure form etc. Examples of Galway Bloodstock productions are shown: